MARU THE DELUSIONAL PRINCE

The setup: The people in Yewbell Village have reported seeing a "wild monkey monster" running through town and stealing food. Kharg, being the typical RPG super-dork hero, goes to investigate...and this is what he finds.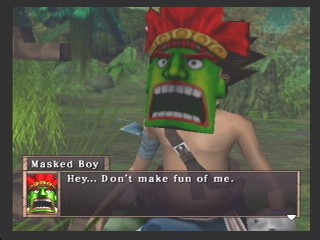 I'd comment on this one, but really...it's just too easy. Way too easy.

Is he joking or is he just plain delusional?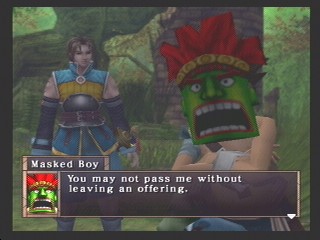 I don't know about you, but I think my money's on "delusional".

Only in an RPG can a scene like this seem completely normal. I've seen all matters of freaky shit join parties in RPGs, but this game takes the cake.

Skipping ahead a bit, Maru and Kharg are suddenly face-to-face with some monsters...

Get used to it, Kharg, he never makes any sense.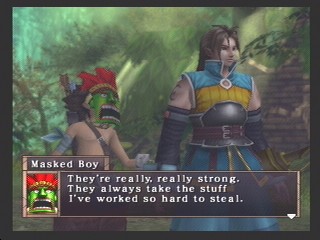 Only Maru could make that old joke seem funny again.
** After the Battle **

At least he's finally taken off that ridiculous mask...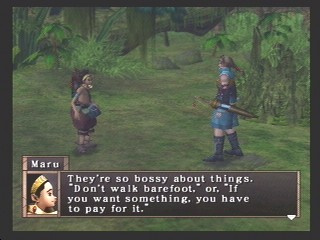 Bebedora dropping that bombshell about being "created to destroy the world" must've been payback for this.

My thoughts, exactly.

*falls over anime style* And I thought MY memory was bad...

Kharg (thinking): Shoot me. Shoot me now.